NORDIC INVESTMENT FOCUS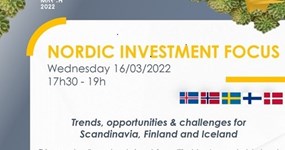 SIPA is co-hosting this event taking place during MIPIM 2022 and organized by RX, the MIPIM-organizer. All SIPA-members are invited!
It will debate the latest trends, opportunities and challenges in the diverse marketplaces of Scandinavia, Finland and Iceland through a keynote address, panel discussion and a closing evening networking cocktail reception, this session will enable participants to debate
the below key topics in an informal and welcoming environment.